Welcome To Marinated Musiq
This Is Where Your Musical Inspirations Begin!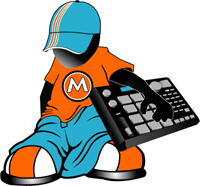 My name is Calvin Hill "Avalon". I have been producing music for over 10 years and I know exactly what you are looking for.
YES! I have a Soundclick site

.
Not only do I produce music but I write better than I bang beats so the formats of my tracks are setup for any writer or singer to go to work. You can lease or buy exclusive tracks from me if you like what you hear.
So what kind of music do I produce? Good question! Here is your answer.

RnB Beats- These are the sexy instrumentals that will bring any RnB singer or rapper with a smooth flow to life. Every instrument is crisp and blends with the music flawlessly...

Hip Hop Beats - Guaranteed to make any rapper stand out even if the lyrics are sub par. Bring them to any battle or stage show and watch the crowd go nuts when they here your lyrics...

Melodic Beats - If you have been looking for that hot track with a melody that carries crazy sounds to a ridicoulous creation of music you will be floored when you hear these...

Sampled Beats - Everybody loves a good sample in a rap beat it just makes the track. Place any type of lyrics on these beats and you will stand out amongst the best to ever do it...
Okay! So now you know who I am and what I do for a living. Yup! I don't do this as a hobby I run a professional Music Production Company in Atlanta Georgia that started in Columbus GA. So I don't play around when it comes to getting the music right.
I am an established member of

and have published madd work! I am also the author and publisher of the ebook The Amazing Music Formula that has helped many people get their foot off the ground in this music business.
I sell this ebook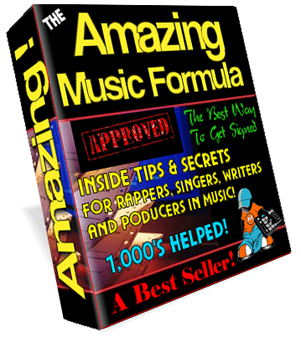 online and it's very easy to download once you have purchased. I recommend buying and reading this ebook if you are serious about getting involved in this business.
I hope you enjoy the website and the music I have produced. Come back as many times as you like to write to the tracks and feel free to Contact Me if you have questions about anything.